I do not know about their cider but you should have a look for all the photos on England Cricket & Cricketers
(Click on central pic first!)

---
Current Cricket
Friendly Sites & Sister Clubs
---
Martin Firbank's Letter
---
Shaun Williams' Japan Coaching
---
Cricket Contacts/Links in Japan
-----
Cricket Contacts/Links Abroad
---
2000 Season Articles
2001 Season Articles
2002 Season Articles
---
Kanto Cricket League Rules
---
Kanto Cricket League Team Members Listings
---
Kanto cricket League Representatives
-----
Kanto Cricket League Grounds
-----
Kanto Cricket League Schedule
---
2002 Kanto Cricket League Tables
---
2002 KCL
Batting Averages
---
2002 KCL
Bowling Averages
---
2002 KCL
Best Partnerships
---
2002 KCL Miscellaneous Statistics
------
2002 Kyushu League Schedule
2002 Kyushu League Table
-------
2002 Gunma Cup Schedules
2002 Gunma CupTables
*
2002 Kanto Universities Championship Schedule
2002 Kanto Universities Championship Tables
*
2002 Ladies Corporate Championship Schedule
2002 Ladies Corporate Championship Tables
*
2002 Ladies Universities Championship Schedule
2002 Ladies Universities Championship Tables
---
Shizuoka County C.C.
-----
Shizuoka County Cricket Club members
---
Robert Martineau
has left us!
---
For Rugby Lovers

---
More about Rugby
League & Union

---
Other Sports
---
All about
Winter Sports in Japan
---

23/07/2002
Japan National 20-man Squad for 2002 announced!
The provisional Japan National 20-man Squad for 2002 has been announced by the coaches-selectors, Mark McTamney and Robb McKenna.
6 foreign players (having fulfilled the conditions advised by the ICC) and 9 clubs are representated:

Tetsuo Fuji (Captain) Millennium
Naoki Miyaji Millennium
Naoaki Saida Millennium
Mohammed Rizwan Millennium
Hirokazu Takahashi FFE
Jun Saito FFE
Takahisa Yamamoto FFE
Kazuhiro Orita FFE
Takeshi Kawashima (Wicket-Keeper) FFE
Ken Wadano Tokyo Bay
Motokuni Sudo Tokyo Bay
Junmei Hanada Wyverns
Shunichiro Nakamura Wyverns
Hideharu Kojima Wyverns
Tomoho Takita Adore
Aamir Ali Friends
Munir Ahmed Friends
Mark Ferris YCAC
Mumtaz Alam Tokyo Giants
Mohammed Uzair Fukuoka



---

Hampshire CCC Expats Page
---
Other Cricket Homepages in Japan:
(English)
Bangladesh Tigers C.C.
British Embassy C.C.
Indian Engineers C.C.
Fukuoka C.C.
HIBA (Sapporo) C.C.
Lalazar Sports C.C.
Matsuyama C.C.
(also in Japanese)
Nagasaki C.C.
Osaka C.C.
Saga Cricket Club
Yokohama C. & A. C.
------
Sakhalin C.C. (Russia/E-mail only)
------
(Japanese)
Japan Cricket Association
Nippon Cricket Community
Adore C.C.
Aoyama Gakuin C.C.
Chuo University C.C.
Crickies Ladies C.C.
Far East C.C.
MAX C.C.
Senshyuu University C.C.
Keio University C.C.
Milennium C.C.
Team Flying Flapper
Tokyo Bay District C.C.
Tokyo Kooka University C.C.
Wyverns C.C
---
For Cricket lovers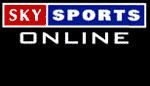 ---
WEATHER FORECAST
(For Cricket players)
---
These are the flags of the countries of all the cricketers who played for the Shizuoka county Cricket Club