LATEST
Kansai Cricket:
Check their Schedules and Results HERE>>

Japan Cricket Association creates new League:
Check their Schedules and Results HERE>> (Japanese only)

-----

Send your messages, queries and reports to:
KCL LATEST:
JUne 18th: KCL CONSTITUTION:
A newly revised KCL Constitution is being prepared by the KCL Committee formed of:
Tony Fordyce
Bobby Phillips
Sachin Chowdhery
Syed Aamir Ali
Mumtaz Alam
Robert-Gilles Martineau
Saqib Khan

(duties to be announced soon)

June 13th: Kanto Cricket League New Schedule
The new schedule will start on July the 2nd to hopefully end in September.

June 13th: New system adopted for Averages and other Statistics.
Averages and full statistics will be updated every week!
Possibility to obtain individual Stats on request!

Visit Saumur Cricket Club, our new Friends in France!
Their Honorary President is no less than Mick Jagger!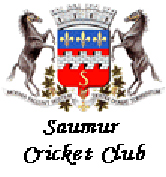 FOR CRICKET LOVERS: