As from March 2000, we have started introducing friendly links & sister clubs and make a special feature page to that effect.
-----
Our hundred and sixteenth friends are the home club of our good friend, Shaun Williams!
Darwin Cricket Club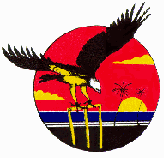 The "Eagles" are one of Darwin district cricket's leading clubs and are located at the picturesque Kahlin Oval, overlooking Cullen Bay marina.
Cricket in Darwin is played between April and September each year, with excellent facilities and great weather. They field 5 senior teams and offer turf playing & practice surfaces.
Theirr club is also the premier touring club in Darwin, with regular overseas cricket tours to Asia and beyond
Visit their page at:
http://www.topend.com.au/~bickers/
For more details e-mail to:
bickers@topend.com.au
-----
Would you believe it but our
hundred and seventeenth friend is the Webmaster
of a great site on Caribbean sport s & cricket in particular!
Caribbean Sports Site

Great Sports Site on Carribean Sports in general and

cricket in particular!

The webmaster is Ms. Therese Cornelis and

the owner of the site is Mr. Andre E. Baptiste (aka Dancing Brave).

Mr. Baptiste is a regular sports feature Journalist

in the Sunday Express and Independent in Trinidad & Tobago.

He is also a writer for CANA (Caribbean News Agency)

Ms. Therese Cornelis is a Trinidadian and I reside

in Trinidad & Tobago.

Visit teir aite, it's really worthit!.

Moreover this is probably the only worthwhile sourc of local cricket reports!

http://www.dancing-brave.com/

For more deatails send a message to:

dancingbrave@dancing-brave.com

-----

Our hundred and eighteenth friends

have a history to read!

Broseley Cricket Club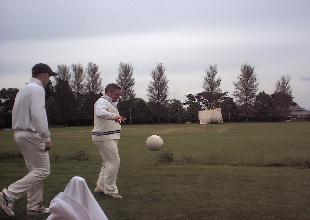 The Club was formed at a meeting at the Sun Hotel, Broseley, England on Tuesday, 20th June 1860.

This followed a printed notice calling a meeting to form a cricket club which was distributed in the locality.

The Chairman of that meeting was one Robert Evans of Broseley Hall,

who at the meeting was voted into the positions of Secretary and Treasurer...

Nowadays they tend to enjoy thei soccer and parties, too!

Come and visit their site, it's worth it!

http://www.royston-minton.co.uk/bcc.htm

For more information contact Mr. Royston Minton at:

rjminton@lineone.net

-----

-----

Our hundred and nineteenth friends

used to be Andrew Flintoff's club!

Saint Anne's Cricket Club

Cricket was played in St. Annes as early as 1870 at Headroomgate Road.
St. Annes Cricket Club was founded sometime
between 1879 and 1888.
The club was revived in 1924 and play commenced on the current Highbury Road site
which at the time also contained three grass and two hard tennis courts.
The club was one of the founder members of the Northern League in 1952.
Prior to that, the club had played in the Ribblesdale League.
Read more about this very active England Northern League club at:
http://www.stannescricketclub.org/
For more details contact Mr. Chris banting at, Cambridgeshire
secretary@stannescricketclub.org
-----
Our hundred and twentieth friends
Have an interesting address for an English Club!
Saint Ives Town Cricket Club
St Ives Town Cricket Club was founded in 1872 and is an established,

successful and welcoming club.

We are based at the St Ivo Outdoor Complex in California Road, St Ives

and have enjoyed the use of excellent facilities for 25 years.

In the 2001 season the club will have four teams playing

in the Huntingdonshire County Cricket League,

with the First XI competing in Division 1.

Look at their homepage at:

http://www.stivescc.co.uk/home.htm

For more information e-mail to Mrs. Christine Ramsay at:

cricket@stivescc.co.uk

-----

Our hundred and twenty-first friends

hail from Hampshire, England!

Leckford Cricket Club
Lecford cricket Club presently plays their first team in the hampshire County Division 2.

They do have overseas palyers. They are quite active with junior cricket and have regular tours (Ireland in 2001).

Moreover they answered to special queries concerning the Hampshire CCC Expats Homepage (Thanks to David Walmsley!)

http://www.leckfordcc.co.uk/

For more details contact the club at:

mail@leckfordcc.co.uk

-----

Our hundred and twenty-second friends

are introduced by the youngest of our webmasters!

Rowner Cricket Club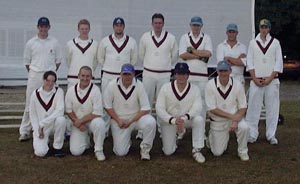 Actually the Rowner Cricket Club, Hampshire, England, has two sites.

This is the second we introduce as this one has been devised by 15 years old (as of 2001)

Craig Pollard (on the photo, first row, first from the left!). The club fields teams both

on Saturdays and Sundays and seems to employ quite a few young players!

Visit his site (do not forget to sign his Guestbook!) at:

http://WWW.ROWNERCC.UNI.CC

For more information e-mail to Mr. Craig Pollard at:

SPITZ@ilovecricket.co.uk

-----

Our hundred and twenty-third friends

also hail from Hampshire, England!

Langley Manor Cricket Club

Langley Manor Cricket Club (LMCC), Hampshire ,England, was formed in 1897.

LMCC is a small friendly cricket club which has over the years competed successfully in a number of

local leagues and friendly matches.

LMCC is affiliated to the Hampshire Cricket Board (HCB) and though this to the English Cricket Board (ECB).

They field 3 senior teams, Under 17, 16, 15, 13 & 11Teams. In 1998 a Ladies Team was formed

Visit their site at:

http://www.langleymanorcc.co.uk/

For more information e-mail to David & jane Wilkinson at:

queries@langleymanorcc.co.uk

-----

Our hundred and twenty-fourth friends

are a wandering club in Essex, England!

Outlaws Cricket Club

For those who have never heard of the Outlaws Cricket club thye are a 'wandering' club.
This means they have no home ground and travel away to all their games.
No ground = no club house = no notice board. Well, this is their alternative.
They do not play league cricket. Only friendlies mostly on a Sunday.
This is not to say they don't play to win. They travel as far afield as Windsor -
The Royal Household- to Broomfield near ChelmsfordEssex.
WTheyve been going for over 50 years now. The first meeting of the Club took place on the 4th of March 1948.
The four founder members being: Jack Rogers, Don Eaton, Len Parker and Norman Parr.
In the early years the Club had close contact with MGM Studios at Boreham Wood.
Their first Captain was Mr Matthew Raymond one of MGM's chief executives.
Their current COMMITTEE still includes Jack Rogers among its numbers
Visit their page at:
http://www.theoutlaws.co.uk/
For more details, E-mail to Mr. Keith Whitwell
keith.whitwell@ntlworld.com
-----
Our hundred and twenty-fith friends
also hail from hampshire (England)
Penton Cricket Club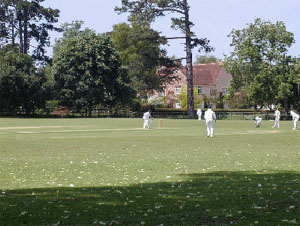 Penton Cricket Club is situated in Hampshire, in the south of England,
approximately 70 miles west of London and 25 miles north of Southampton.
Its nearest town is Andover 3 miles south.
Penton Cricket Club was reformed in 1970, having previously been wound up after the 1964 season.
The clubs history goes back much further than that with score books going back
to the 1930s still in existence.
Visit their homepage at:
http://www.pentoncc.co.uk/
For more details, E-mail to Mr. Mike Wells at:
pentoncc@hitforsix.co.uk
-----
Our hundred and twenty-sixth friends
also hail from Hampshire, England
Langstone Cricket Club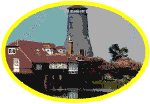 Langstone is situated in the South East corner of Hampshire England,

just a few miles from the birthplace of Cricket. They are a Sunday side

but they also play a few 20-over midweek games. They do not play in a league.

Visit their homepage at:

http://www.langstonecc.freeserve.co.uk/

For more details, E-mail to Mr. Kevin Stroud at:

kevin@stroud1309.freeserve.co.uk

-----

Our hundred and twenty-seventh friends hail from a village in Lancashire, England

Gregson Lane Cricket Club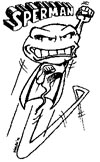 Gregson Lane Cricket Club, located in the village of Gregson Lane, Lancashire,England,

are playing in the Moore and Smalley Palace Shield. They field two elevens.

Their club is remarkable for their doo spirits.

The homepage is a delight to read as it emphsizes the funny side of cricket.

Great jokes and funny players' introductions!

Visit their homepage at:

http://uk.geocities.com/gregsonlanecc/index.html

For more information E-mail to Mr. Tim Tregenza at:

timtregenza@yahoo.com

-----

Our hundred and twenty-eighth friends

play in the same league as Gregson Lane C.C.

BAE Warton Cricket Club
BAE Warton C.C. play in the Palace Shield Competition in the Fylde and North West area of England.

They have 3 teams in total, the 1st XI and 2nd XI playing on the Saturday and the 3rd XI

playing on a Sunday.

BAE Warton Cricket Club was founded in 1958 at the site of the Warton aircraft site.

Its orginal ground was located on the side of the site closer to Freckleton but this fine facility

was to become the manufacture center for the Panavia Tornado Assembly center.

So a new ground was built at the other end of the airfield site towards Lytham.

Visit their site at:

http://www.baecricket.btinternet.co.uk/

For more information e-mail to Mr. Tom Howe at:

baecricket@btinternet.com

-----

Our hundred and twenty-ninth friends

hail from Hampshire, England!

Headley Cricket Club

Headley play in the I'Anson league, and are situated on the Hampshire/ Surrey border.

They field two elevens in a season starting end of April.

Visit their very friendly homepage at:

http://www.headleycricketclub.co.uk

For more information e-mail to Mr. Michael Hughes at:

headley.cricketclub@virgin.net

-----

Our hundred and thirtieth friends are

a very friendly club in Australia indeed!

Carrum Cricket Club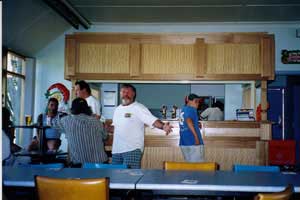 Carrum Cricket Club or Carrum Footballers Cricket Club has been active since 1978

and fields two elevens as well as a Junior club.

Their homepage is really refreshing in the sense

they have truly devised it for their members, especially in the stats department,

and should be referred to for clubs which

plan to open their own sites one day!

Carrum is a bayside suburb of Melbourne,

the capitol city of Victoria the most southern main l

and state of Australia

Check their site at:

http://www.carrumcricketclub.com/

For more information E-mail to Mr. Peter Kelly at:

pckell@optushome.com.au

-----

Our one hundred and thirty-first friends

are very busy in Surrey, England!

Cranleigh Saint Andrews Cricket Club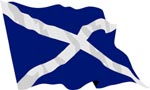 Cranleigh Saint Andrews Cricket Club, known as the "Saints", are located in Surrey, England.

They are very busy as apart of their First XI playing in the L'Anson Cup Division 2;

they also field a 2nd XI, a sunday XI, a mid-week XI and a Colts XI.

A club with a good organisation and plenty of local media support!

Visit their site at:

http://www.cranleighstandrews.org/

For more deatils, E-mail to Mr. Jon Briley at:

webmaster@cranleighstandrews.org

-----

---