I do not know about their cider but you should have a look for all the photos on England Cricket & Cricketers
(Click on central pic first!)

---
Friendly Sites & Sister Clubs
------
2000 Schedules
Match Results
Kanto Cup Rules
Kanto Cup Team
Members Listings
Kanto Cup Schedule
Kanto Cup Tables
2000 Kanto Cup
Batting Averages
2000 Kanto Cup
Bowling Averages
2000 Kanto Cup
Best Partnerships
2000 Kanto Cup Miscellaneous Statistics
Kansai League Table
Kyushu League Table
Gunma Cup Tables
---
Martin Firbank's Letter
Shizuoka County C.C.
Shizuoka County Cricket Club members
---
Cricket Contacts/Links in Japan
Cricket Contacts/Links Abroad
---
2000 New Caledonia Millenium Tour
---
Robert Martineau
has left us!
---
For Rugby Lovers

---
More about Rugby
League & Union

---
Other Sports
---
All about
Winter Sports in Japan
---
Below is the integral copy of the message sent by Glenn Carter to Tony Munro of CRICINFO

Dear Tony, I have been forwarded your Mail address by Hirokazu Takahashi who felt that I might be in the best position to answer some of your questions regarding the japanese teams' preperation for next months ACC TROPHY.

First of all my own details. have lived in Japan for 11 years now, married my Japanese wife 6 years ago and have a 4 1/2 year old daughterwho bowls left arm orhtodox spin.
Along with Mr. Raja Sajjad Akthar, founded the Fuji C.C. about 8 years ago and put in one of only two concrete based wickets in the country. The pitch is covered with a synthetic pitch imported in from Oz and has been the scene of many a good game over the years.
The Fuji Club has always been keen to include japanese players in its line-up and at least five of the current Japanese squad made their debut in the expats competition playing with the Fuji team.
Several months ago the JCA approached me and asked if I would act as an advisor to the selectors at a couple of selection camps, one of which was held in Fuji. Not long after this I was asked if I would take on the position of national Coach which in normal sporting situations would be a chance not to be missed. The reality of it is that in japan there are very few sponsors for cricket and certaily not enough money to afford a full time coach which means any work I do for the national team is at my own cost and in my own time. This includes paying my own way to the UAE. After weighing up the pros and cons including how much I could actually contribute to the UAE campaign, I decided to yet again risk divorce and agree to assist the team.

My first thought was to go back over the previous ACC trophy games and find out what happened but after comparing the current squad with the previous one I decided it would be better to focus on the future rather than dwell on what happend in the past.
In the past Japan has gone to the ACC trophy with an image of being nice boys turning up to learn about the game. One thing that will be noticeable about this year's squad is a change of attitude.
The players now go out onto the field not just to be competitive but to genuinely expect to win every game. In the past people were too ready to make excuses for the team based on their lack of experience etc. This year, excuses will not be acceptable as each player will have a job to do and
knows that if he doesn't do the job it will be given to someone else. The other important fact that is being driven into the players heads is that if they can win games regularly against good opposition then they have a better chance of hitting the japanese media and picking up sponsors in the future.
In regards to the actual games, it is unlikely that our batting will overpower teams with big hitting but rather we are looking to get reasonable contributions from all players with extra responsibility placed on a few of the more senior players to get innings building 50's.
The Japanese playes have always prided themselves on their fitness and being a good fielding and catching team which will be essential in the heat of the UAE.
The bowling attack will have more variation this time around and the skipper will have a number of different plans for the use of his bowling attack.
Overall I think you can expect to see a Japanese team playing a much more aggressive type of cricket with more self belief and determination than before. They will not be bowing meekly to ANYONE!

Tony I hope this helps. Edit it as you see fit (preferably without misquoting me) and perhaps give me a call before you put it on the net to confirm anything that is not clear?
Kindest regards, Glenn Carter
Ph. 81 + 545 61 4152
glenncarter@tokai.or.jp



---

Hampshire CCC Expats Page
---
Other Cricket Homepages in Japan:
(English)
British Embassy C.C.
Indian Engineers C.C.
Fukuoka C.C.
Lalazar Sports C.C.
Matsuyama C.C.
(also in Japanese)
Nagasaki C.C.
Osaka C.C.
Saga Cricket Club
Yokohama C. & A. C.
------
(Japanese)
Japan Cricket Association
Nippon Cricket Community
Adore C.C.
Aoyama Gakuin C.C.
Chuo University C.C.
Crickies Ladies C.C.
Far East C.C.
MAX C.C.
Senshyuu University C.C.
Keio University C.C.
Milennium C.C.
Team Flying Flapper
Tokyo Bay District C.C.
Tokyo Kooka University C.C.
Wyverns C.C
---
For Cricket lovers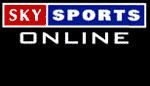 ---
WEATHER FORECAST
(For Cricket players)
---
These are the flags of the countries of all the cricketers who played for the Shizuoka county Cricket Club