Shizuoka Kytes Cricket Ground (aka. The Abekawa Cricket Oval - the "official" name of the ground is Abekawa Ryokuchi Youichi Sports Hiroba) is located on reclaimed land next to Abekawa, about 6km from the centre of Shizuoka.
If you need a reference for a car navi, the hospital next to the ground is Shizuoka Kenritsu Kokoro no Iryou Centre (address: Shizuoka-shi, Aoi-ku, Youichi 4-1-1, Tel. 054-271-1135).
Click HERE to see it on Google Map. See the maps below for more information.
General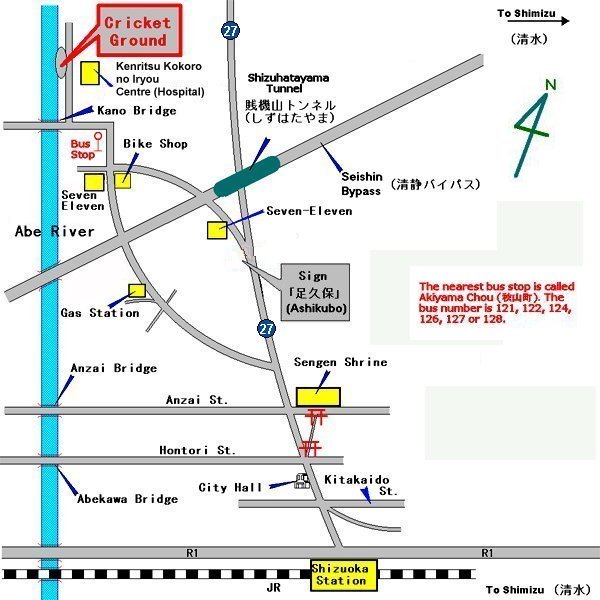 Detail