I do not know about their cider but you should have a look for all the photos on England Cricket & Cricketers
(Click on central pic first!)

---
Current Cricket
Friendly Sites & Sister Clubs
---
Martin Firbank's Letter
---
Shaun Williams' Japan Coaching
---
Cricket Contacts/Links in Japan
-----
Cricket Contacts/Links Abroad
---
2000 Season Articles
2001 Season Articles
2002 Season Articles
---
Kanto Cricket League Rules
---
Kanto Cricket League Team Members Listings
---
Kanto cricket League Representatives
-----
Kanto Cricket League Grounds
-----
Kanto Cricket League Schedule
---
2002 Kanto Cricket League Tables
---
2002 KCL
Batting Averages
---
2002 KCL
Bowling Averages
---
2002 KCL
Best Partnerships
---
2002 KCL Miscellaneous Statistics
------
2002 Kyushu League Schedule
2002 Kyushu League Table
-------
2002 Gunma Cup Schedules
2002 Gunma CupTables
*
2002 Kanto Universities Championship Schedule
2002 Kanto Universities Championship Tables
*
2002 Ladies Corporate Championship Schedule
2002 Ladies Corporate Championship Tables
*
2002 Ladies Universities Championship Schedule
2002 Ladies Universities Championship Tables
---
Shizuoka County C.C.
-----
Shizuoka County Cricket Club members
---
Robert Martineau
has left us!
---
For Rugby Lovers

---
More about Rugby
League & Union

---
Other Sports
---
All about
Winter Sports in Japan
---
Mark McTamney writes:
FIRSTS IN JAPAN

Hot and sunny weather was the order of the day for the inaugural National team trials held in Fuji on June 1 and 2. This was an historic couple a days in the history of Japanese cricket for many reasons. The first being that it was the first time national trials have ever been held with almost every team from Japan having the opportunity to nominate players. Players from as far a field as Fukuoka and Sendai were in attendance. Secondly, was that it was the first time foreign players were eligible for the national team following a decision by the JCA (Japan Cricket Association) in February. (Foreign players had to have fulfilled the 5-year residency and current visa status requirements before attending the camp)
Another first was the opportunity to play on a new ground. A lack of places to play cricket is one of the reasons that cricket is not developing as quickly as in other countries. The flixi-pitch system of cricket is one such way around this problem. A flixi-pitch can be easily transported and set up on any existing baseball or soccer ground. The bounce was fairly true and most players were very happy with the way it played over the two days.
About 40 players attended the trial over the two days. Saturday saw some drill work and two games of "eights". Following the success of the National team in Perth at the East-Asia Pacific tournament in February, many of the players who went on that trip were able to show some of the skills they picked up in Australia. Sunday was more of a traditional trial with two games of "conventional" 35-over cricket.
All games had a mixture of foreign players and Japanese players, experience, and skill levels. An ability to "get on" with other players is one key criterion the selectors were looking for among ten other points that were covered before the trial began on Saturday morning.
The selectors (Mark McTamney and Robb McKenna) now have the difficult task of selecting a twenty-man squad for the 2002 season. This team will be announced at the beginning of July and will be posted to the both the Japanese cricket homepage and the ICC homepage along with a proposed itinerary.
Thanks must go to Anton McCloy for giving up his weekend to come and umpire and also to Naoaki Saida for his part in organizing the weekend.



---

Hampshire CCC Expats Page
---
Other Cricket Homepages in Japan:
(English)
British Embassy C.C.
Indian Engineers C.C.
Fukuoka C.C.
Lalazar Sports C.C.
Matsuyama C.C.
(also in Japanese)
Nagasaki C.C.
Osaka C.C.
Saga Cricket Club
Yokohama C. & A. C.
------
(Japanese)
Japan Cricket Association
Nippon Cricket Community
Adore C.C.
Aoyama Gakuin C.C.
Chuo University C.C.
Crickies Ladies C.C.
Far East C.C.
MAX C.C.
Senshyuu University C.C.
Keio University C.C.
Milennium C.C.
Team Flying Flapper
Tokyo Bay District C.C.
Tokyo Kooka University C.C.
Wyverns C.C
---
For Cricket lovers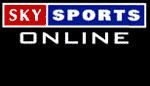 ---
WEATHER FORECAST
(For Cricket players)
---
These are the flags of the countries of all the cricketers who played for the Shizuoka county Cricket Club