I do not know about their cider but you should have a look for all the photos on England Cricket & Cricketers
(Click on central pic first!)

---
Friendly Sites & Sister Clubs
------
2000 Schedules
Match Results
Kanto Cup Rules
Kanto Cup Team
Members Listings
Kanto Cup Schedule
Kanto Cup Tables
2000 Kanto Cup
Batting Averages
2000 Kanto Cup
Bowling Averages
2000 Kanto Cup
Best Partnerships
2000 Kanto Cup Miscellaneous Statistics
Kansai League Table
Kyushu League Table
Gunma Cup Tables
---
Martin Firbank's Letter
Shizuoka County C.C.
Shizuoka County Cricket Club members
---
Cricket Contacts/Links in Japan
Cricket Contacts/Links Abroad
---
Robert Martineau
has left us!
---
For Rugby Lovers

---
More about Rugby
League & Union

---
Other Sports
---
All about
Winter Sports in Japan
---

13/10/2000

G'day Mates,

When's the next Fukuoka tour??? I'm in!!!

Anyway...you've heard all the dribble tales pertaining washouts etc.....so I thought I'd add a different angle to help urge your basic instincts to be involved for the next rained out Fukuoka tour.....anyone for cricket?

It all started when I met Chris for the 5pm Rapi*t bound for Kanku. The traditional warm up beer and onto the Airport. With no planned return trip, I eargerly bounced all over the cutest ANA chick available, unfortunatley only for Chris' amusement. Still ain't called!!! With return voucher in pocket we headed for the next beer station which turned out to be on the other side of security. Thru security we go, emptying pockets filled with Keitais, wallets, sunglasses.....you get my drift, only to find I get harrassed to step aside and open my lil backpack. To my surprise (and absentmindedness), Mr. Badge decided to confiscate my Scissors. Didn't ask me why I had them. Just told me to pick them up in FUK. He walked a couple of metres away and proceded with goodness knows how many pieces of paperwork when suddenly it struck me. I needed them to cut the legs off my newly arrived (that morning) cricket pants, as I had previously decide to stitch the legs in the air. So I calmly waltzed over to him and took them back, much to his surprise and Chris' amusement. I then proceded to cut my pants right there. On a shift change, a tidy piece came out of the woodwork, carrying a nice rack (just ask Chris) and offered her assistance on the 2nd leg. So there we are, the rack, Chris and I doing the chop when it finally dawned on me.....you know gaijin get stared at at the best of times....well, picture 2 of them and a rack holding up proceedings at the security check at the airport. Finally....after the finalisation of the paperwork...we were permitted to the nearest beer vendor.
We boarded last to save the Mido-suji style rush for the door and were greeted with smiles and Good Evenings from the not so tempting staff. Before take-off, I pulled out my trusty lil sewing kit and pants pre-pinned and began the monotonous task. We first grabbed attention when the first English announcment came on as we both peered over the chairs to see who was talking. With a hazukashii smile, we were in the air. Newspapers, newspapers, anyone for newspapers. "Yes please...........thank you" with the first smile of amazement at my stitching coming from the "politically correct" flight steward......."ah....excuse me..(as she's walking away)...do you have today's paper?" (insert small fit of laughter) We couldn't believe it...no Saturday paper...oh well, back to the stitching. "Would you like a drink?" No beer......WHAT!!! We took a dry flight........I cannot believe that! Had we known...we woulda stocked up. After a smile per walk by and one inspection of 1 finished leg from the stewardess, we landed and de-planed (not to mention de-beered).
Phase 3...off to collect my scissors...and Chris' cricket bat. Forgot to mention that eh. They took that at Kansai too...after many weird throat noises trying to individually figure out what kind of a weapon it may be! Over comes the guy with 2 packets...one definitely a bat half wrapped in newspaper and the other in a zipper sealed green bag, (my scissors). Well, Chris half spat the dummy. My scissors were babied better than his County. Must of gone by age I guess, the scissors were brand new.
Well, that concludes the first 3 hours of the tour. The rest you seem to know the basics. Drunken Hawks fans, beer, yatai food, beer, taxi's, beer, rain more beer, extra curricular activities, finished off with more beer.

Regards,

Pauls!!!


---

Hampshire CCC Expats Page
---
Other Cricket Homepages in Japan:
(English)
British Embassy C.C.
Indian Engineers C.C.
Fukuoka C.C.
Lalazar Sports C.C.
Matsuyama C.C.
(also in Japanese)
Nagasaki C.C.
Osaka C.C.
Saga Cricket Club
Yokohama C. & A. C.
------
(Japanese)
Japan Cricket Association
Nippon Cricket Community
Adore C.C.
Aoyama Gakuin C.C.
Chuo University C.C.
Crickies Ladies C.C.
Far East C.C.
MAX C.C.
Senshyuu University C.C.
Keio University C.C.
Milennium C.C.
Team Flying Flapper
Tokyo Bay District C.C.
Tokyo Kooka University C.C.
Wyverns C.C
---
For Cricket lovers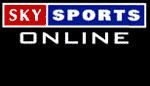 ---
WEATHER FORECAST
(For Cricket players)
---
These are the flags of the countries of all the cricketers who played for the Shizuoka county Cricket Club