Friendly, Kytes vs Serendib, Nov 15th 2009
Pics provided by Suresh.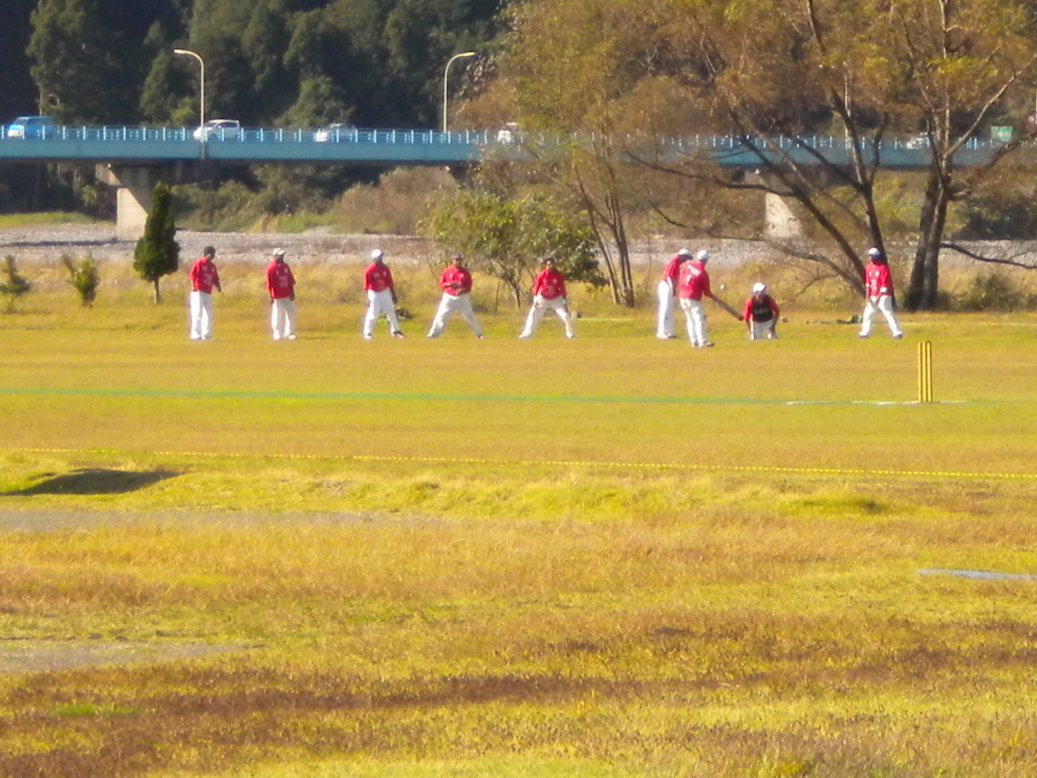 The Captain tests his 8 slips theory.
"Buddy, can you spare a Skyline?" Arbab leans on Dhana. Business is never far away.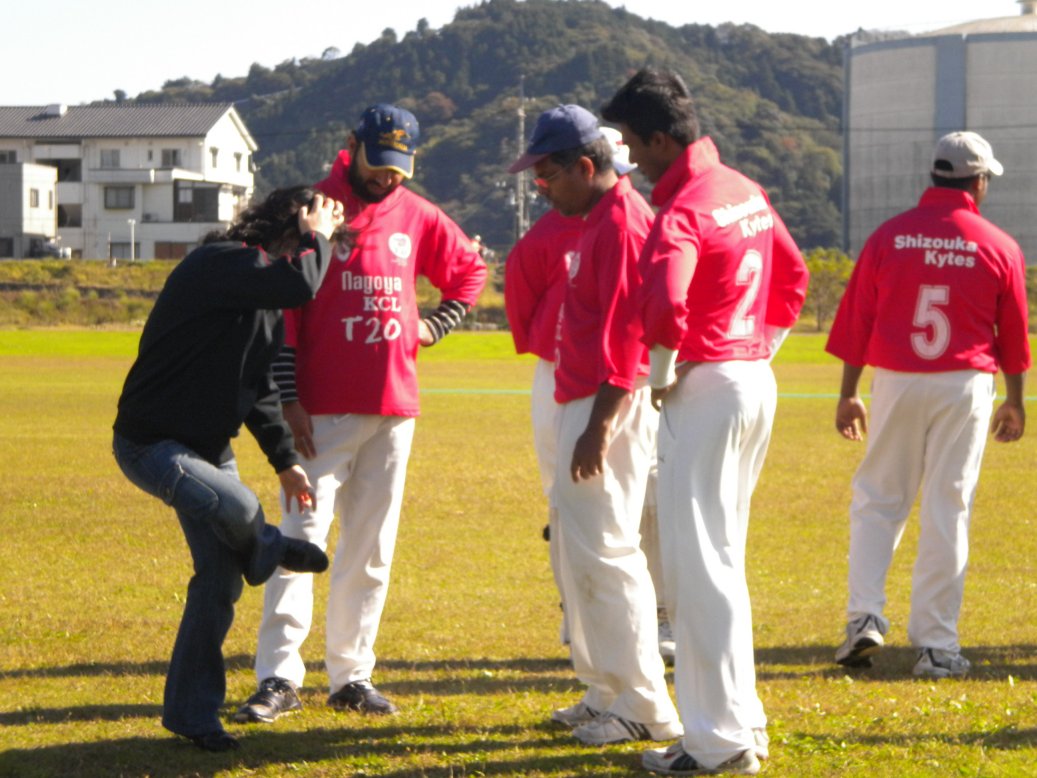 Erstwhile scorer Hiroko shows us her new dog turd.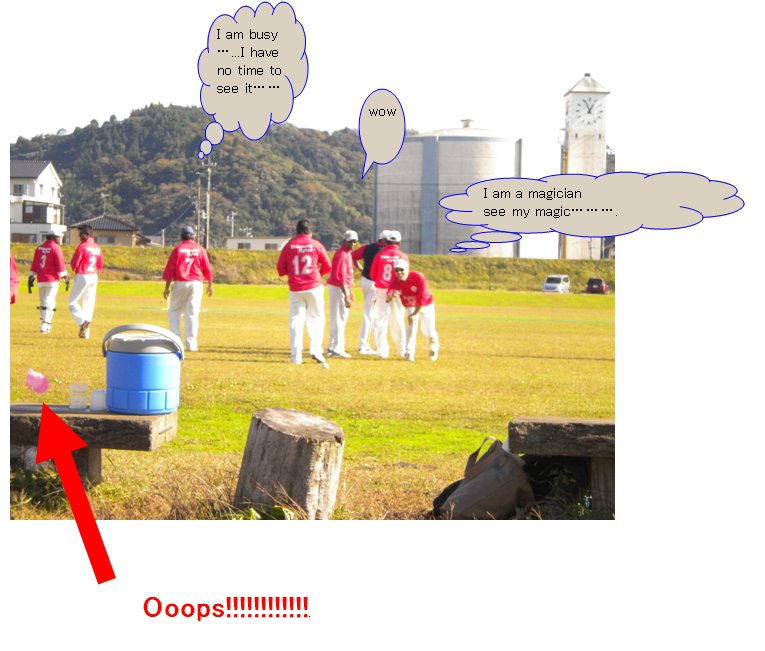 Which is more impressive? The act, or the photo?
And for my next trick...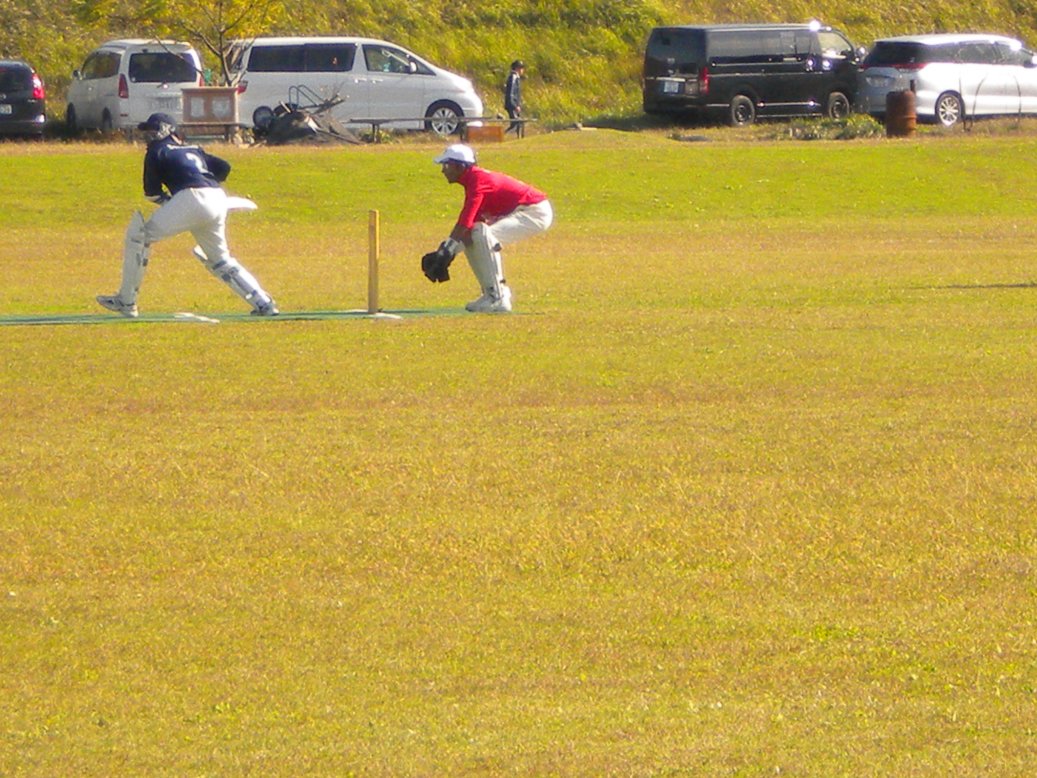 Wasantha behind the stumps.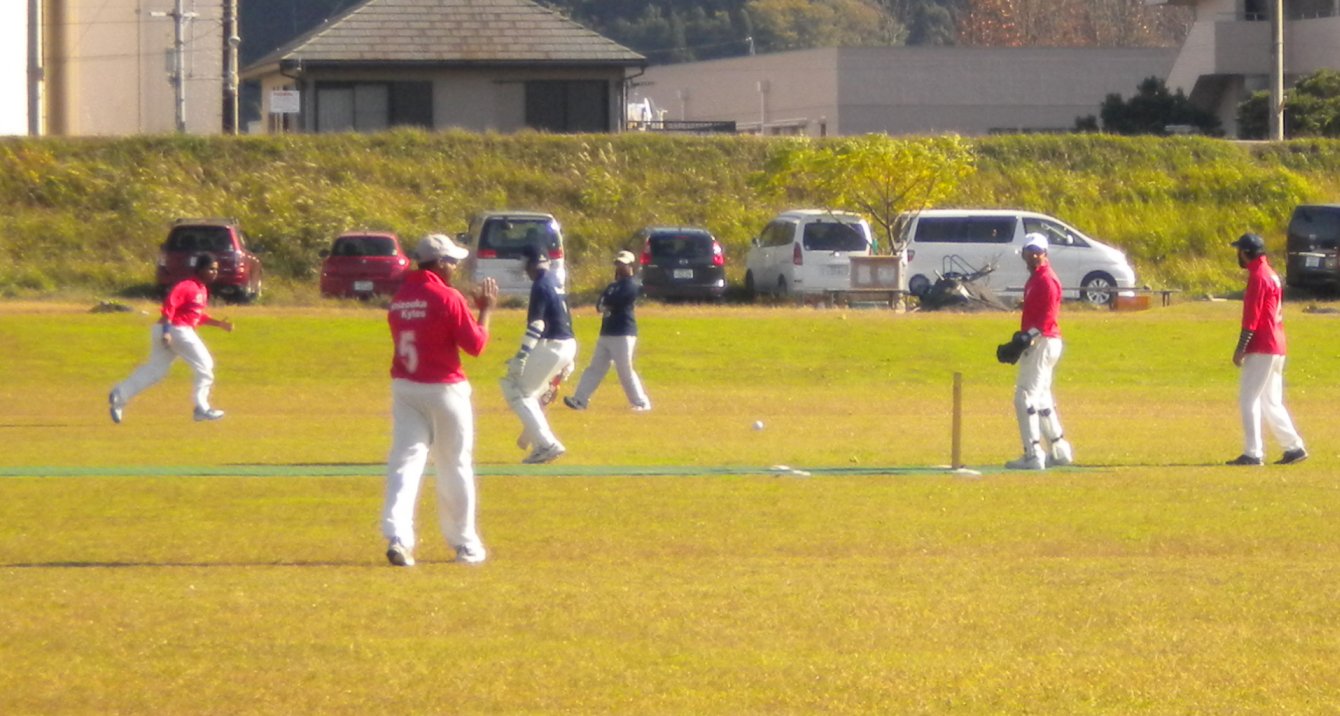 One to frame for posterity: Shoaib runs!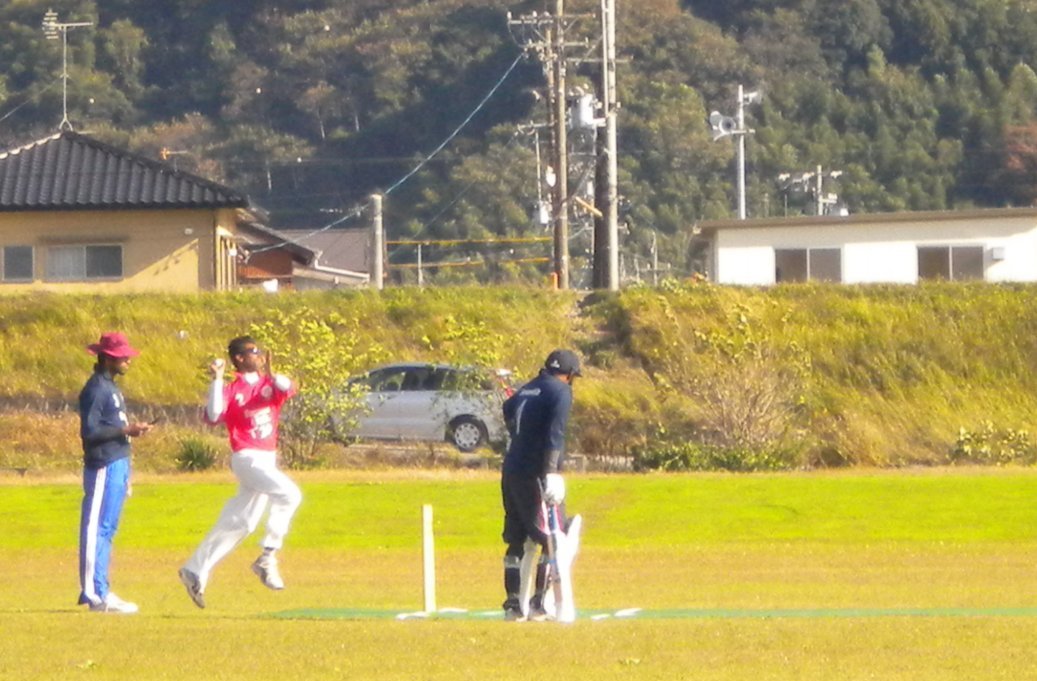 Suresh runs in too fast for the camera. Umpire Dhanuka demonstrates the art of multi-tasking.
Gotta love that leading arm. And look at The Don!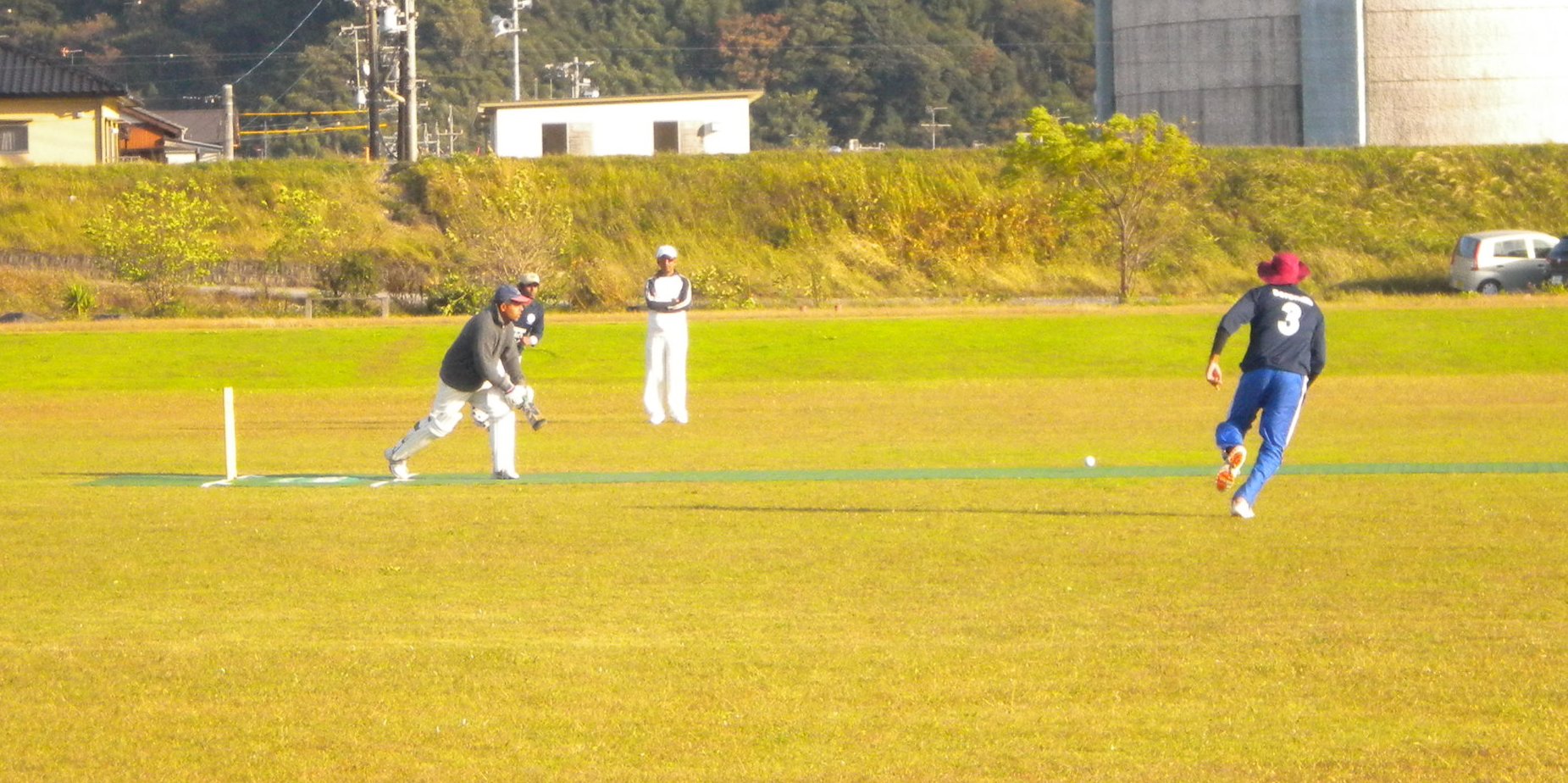 We don't call him The Don for nothing.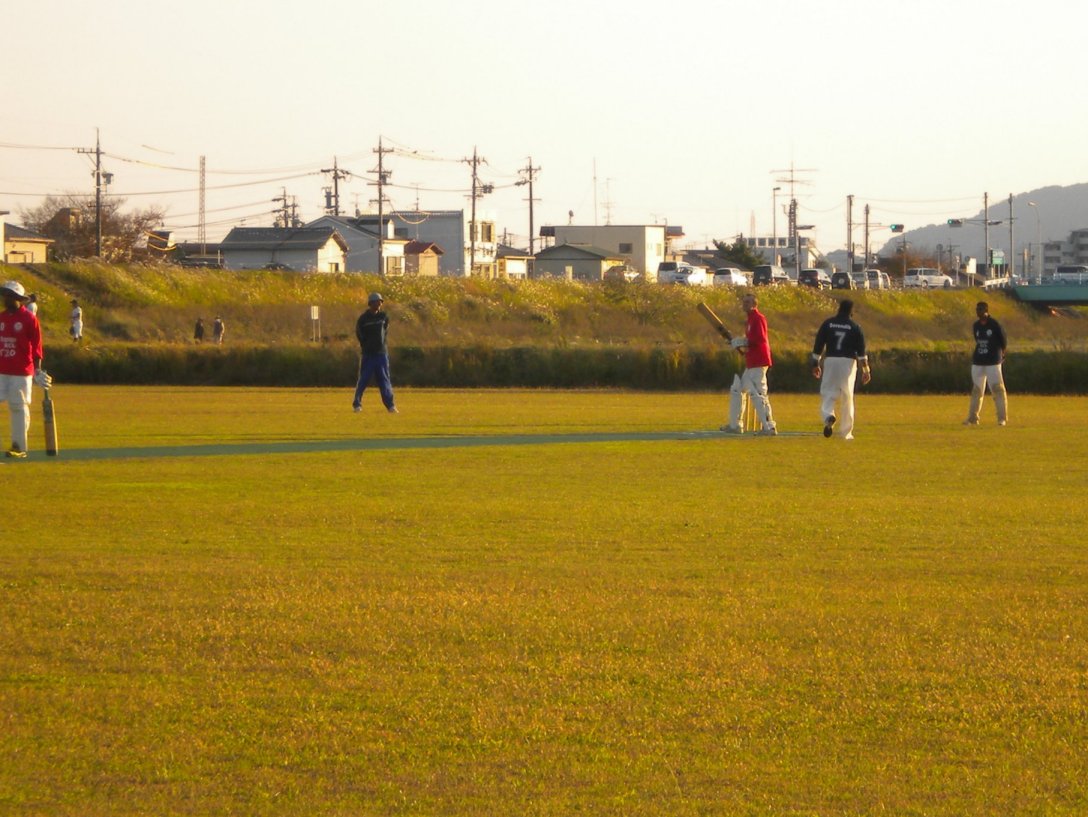 The Captain pretends he knows what he's doing. Sukitha can't bear to watch.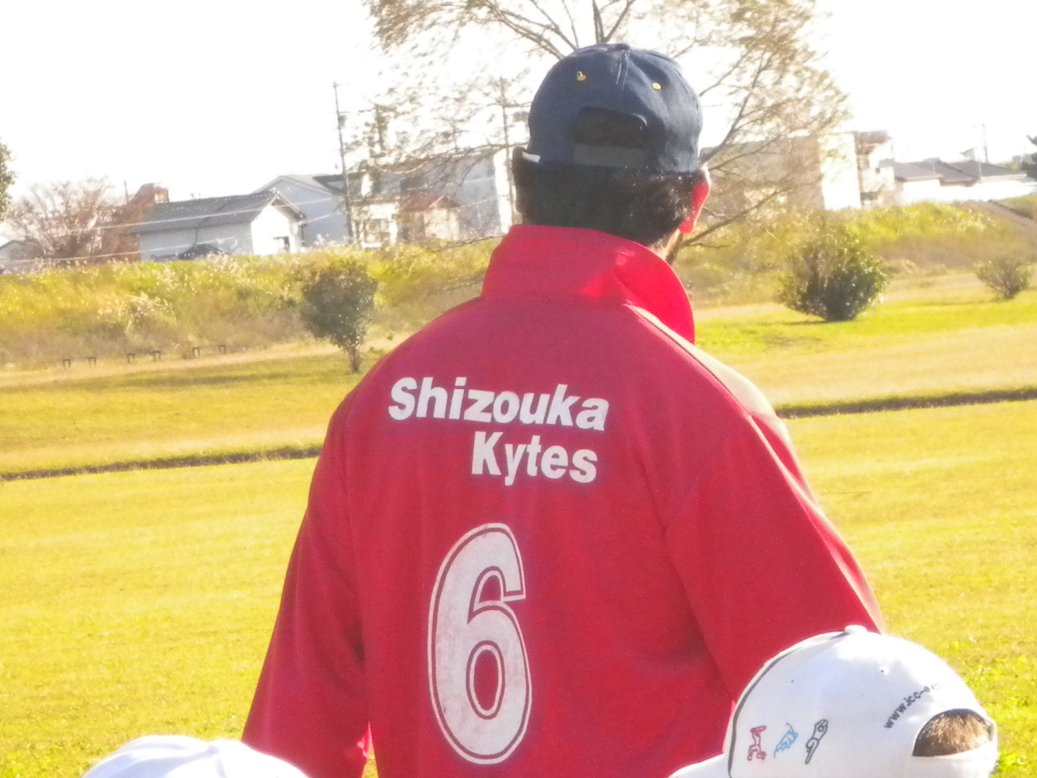 #6, Arbab the Enigma. Note to sponsor: ShizUOka!