Introduction

On the 13th (not a Friday!) of January 2001, I decided to make an introduction page for this Story I started in my past time to make life a bit easier and more welcoming to friends who share the same hobbies and daydreaming!
Right away I shall make clear that all graphics found in this page and others are free for all to use as they wish. If through fault of mine any of those graphics are copyrighted or privately owned, I shall erase them at once upon proof of property. If the rightful owners want credit, I shall be only too glad to comply in the clearest fashion!
Only "The Life Of A Dragon" story and title are copyrighted!
If visitors wish to have their banners (provided they they are in accordance with this page's subject) edited in this page, it will be my pleasure to help them and prepare sub-pages accordingly. This includes webrings!

Personal history:
This old Wyrm comes from the Land of the Cockerel in an area occupied by the Burgondes after the fall of Roma. His present lair lies near an extinct volcano in a far eastern island. For creatures curious about such trivia, he is 52 centuries of age, likes physical exercise and cooking magic, lectures younger subjects as his main occupation and regularly flies over the World. I'm afraid that for the rest, you will have to share my personal trust (quite easy, actually!) first!

I invite all Guests to either sign the Mail Book or the Guest Scroll and contribute constructive critics to improve this site for the pleasure of all living beings!

Sign My Guestbook

View My Guestbook

Looking forward to meeting you and sharing some interesting experiences and chit-chat (and craic!)!
All the best to you and all your dear ones!
Yours sincerely,
Robert-Gilles Martineau

ENTER THE LIFE OF A DRAGON!

(Chapter 16 has been completed!)

SEE DRAGONS FLYING IN OUR MAIL!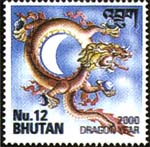 BANNERS PAGE (Do not be afraid!)

GIFTS PAGE (No need to be afraid there, either!)
LINKS: VISIT OTHER FANTASTIC WORLDS!
79 so far! But as I know I shall find more on my flights, so come and visit again, they are really worth it!
.
VOTE FOR ME:
<<TOP 50 SITES>>