Nagoya T20 Semi-final 2, Kytes vs Giants
Pics provided by Suresh.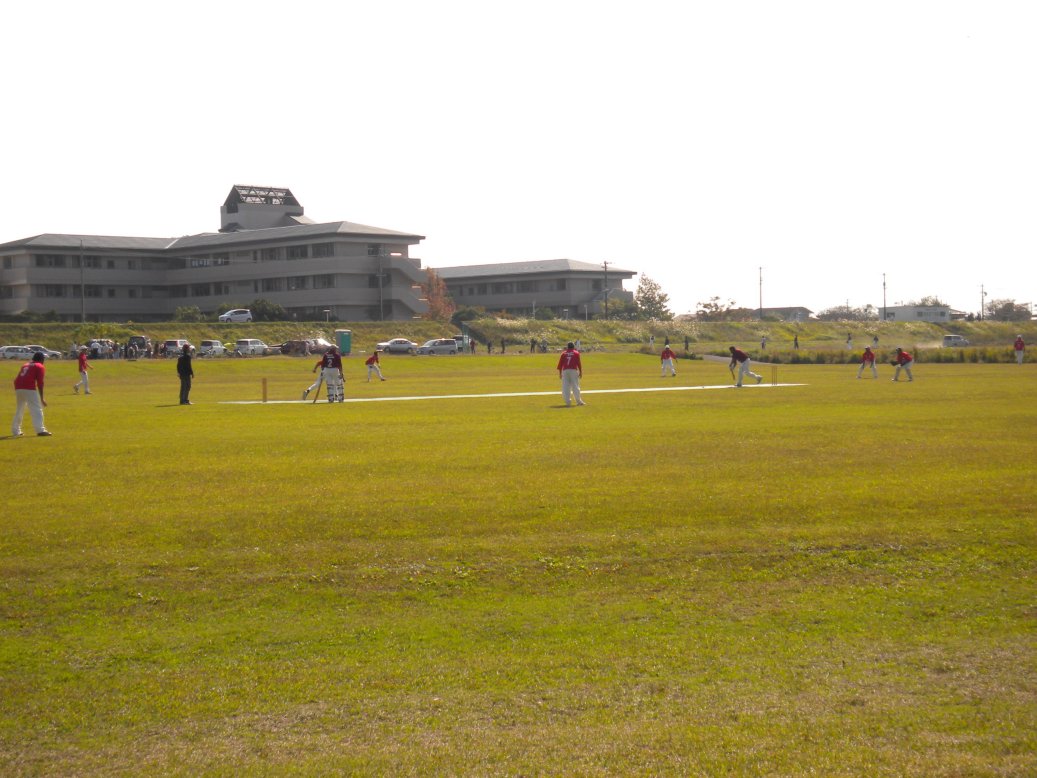 Mewan on target in the first over.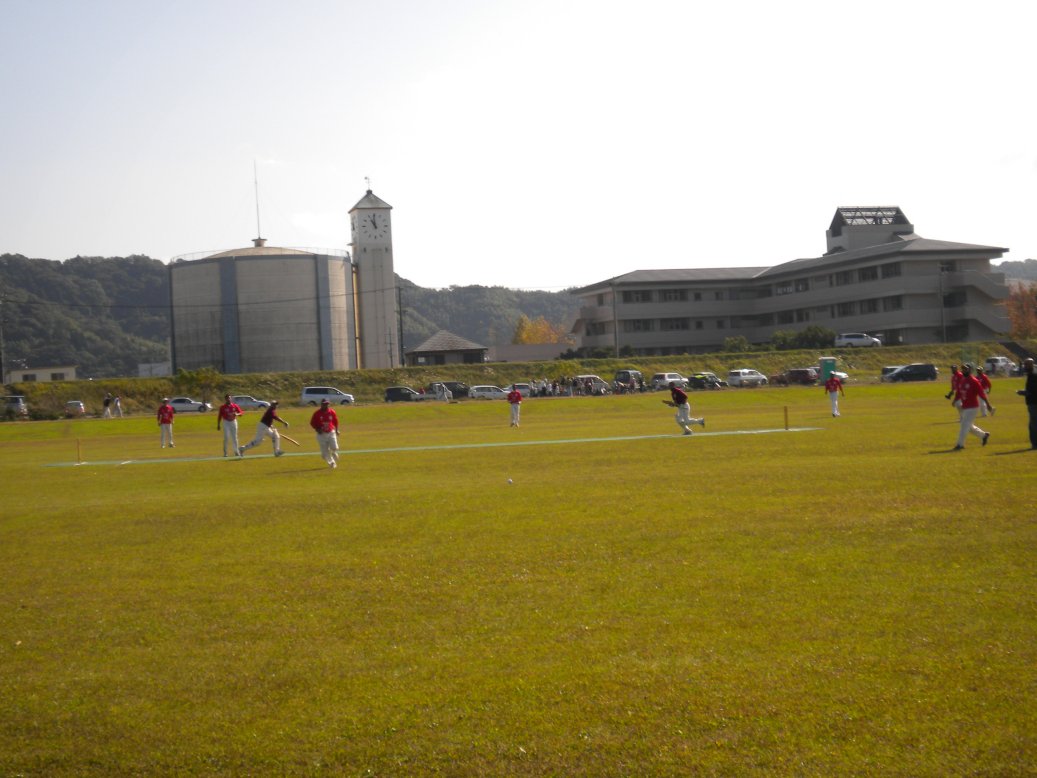 One round object chases another. Don Prelis wins.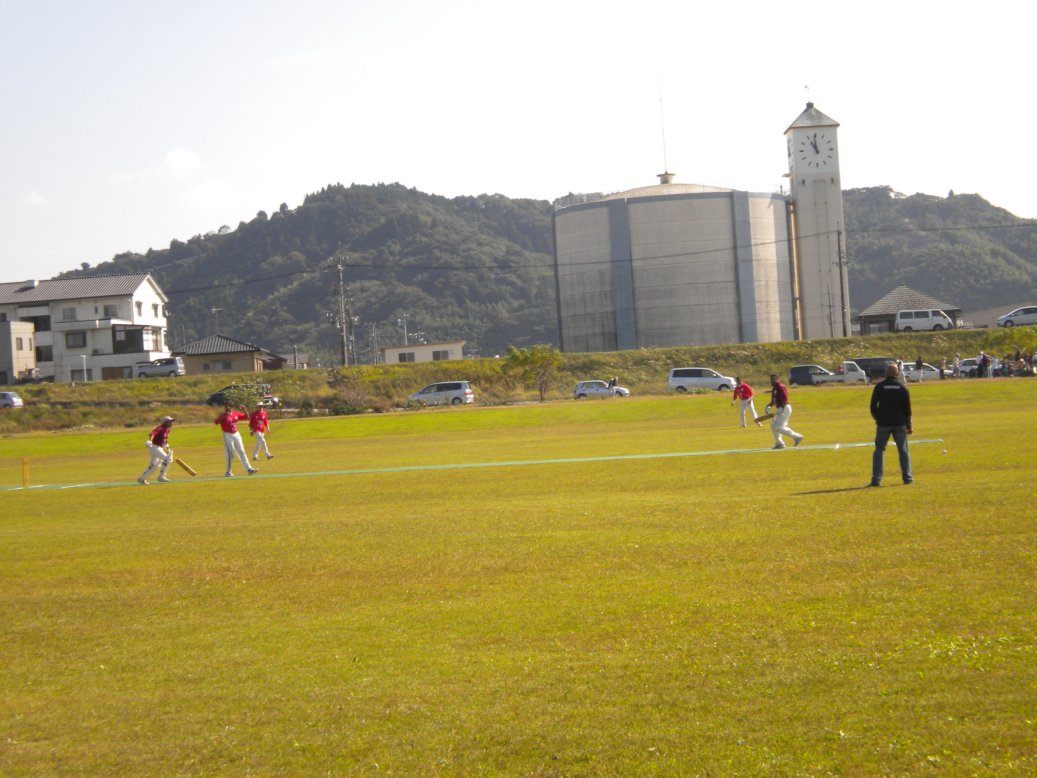 Mewan "I want an off-side field" Kothalawala sends another one down leg.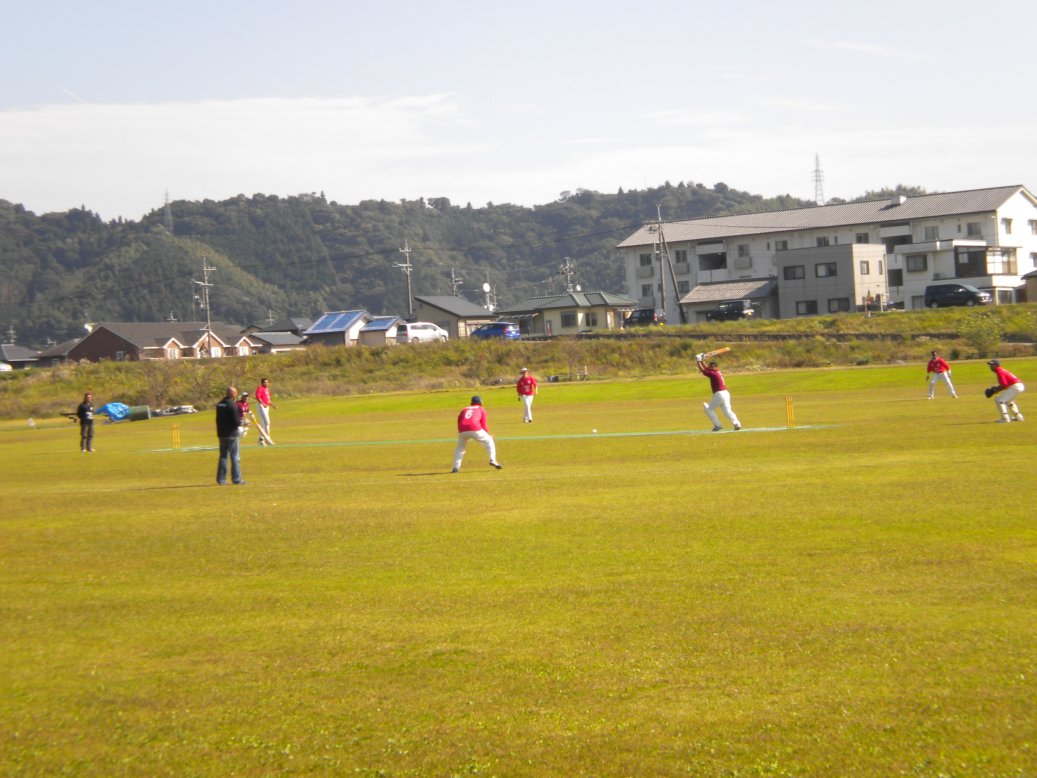 And another!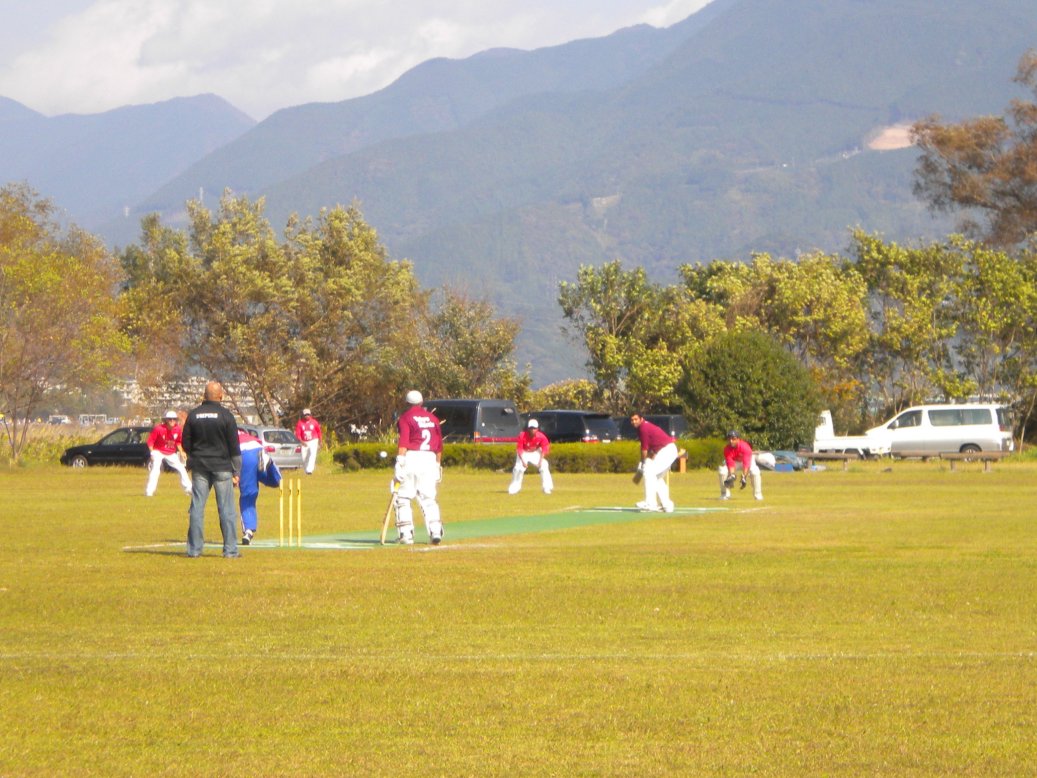 A study in concentration. Sukita bowls to Sajad.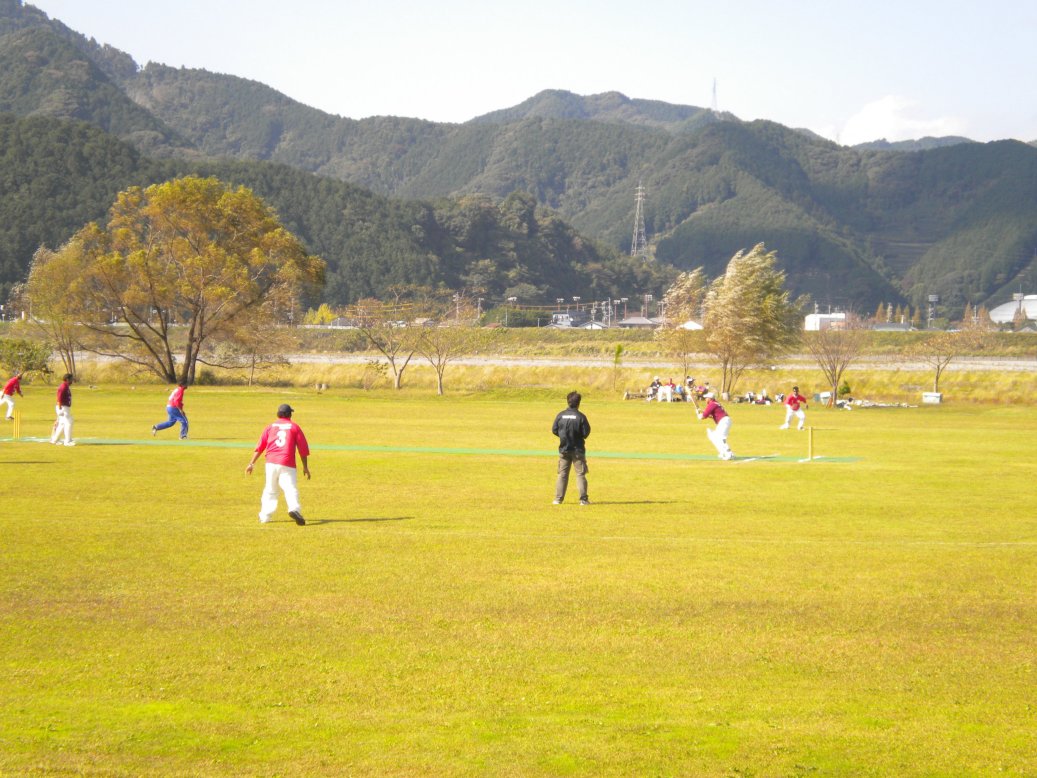 Sukita bowls another dot, this time to Giants' top scorer, Naved.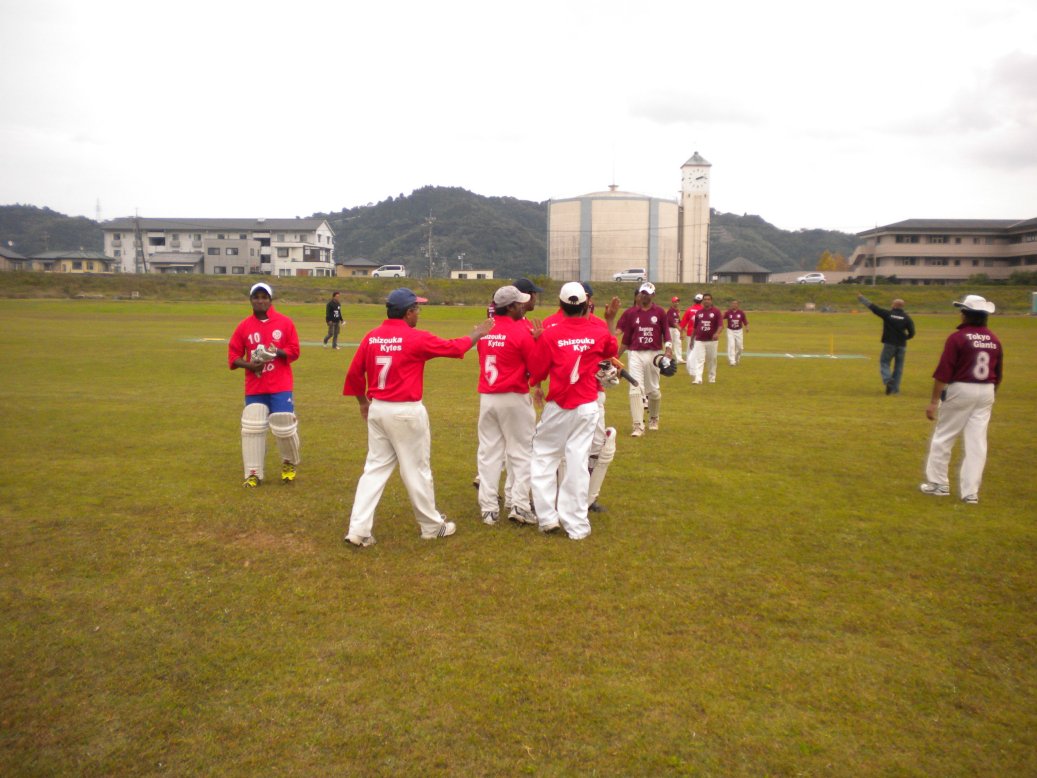 Well done us!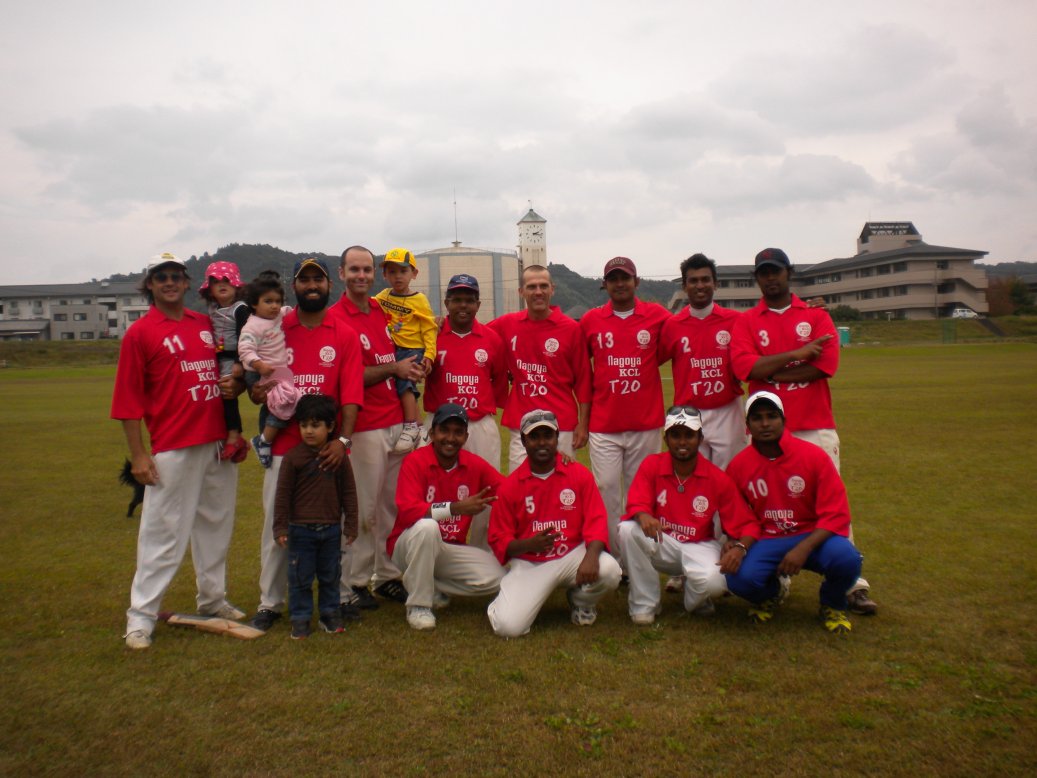 The obligatory team pose.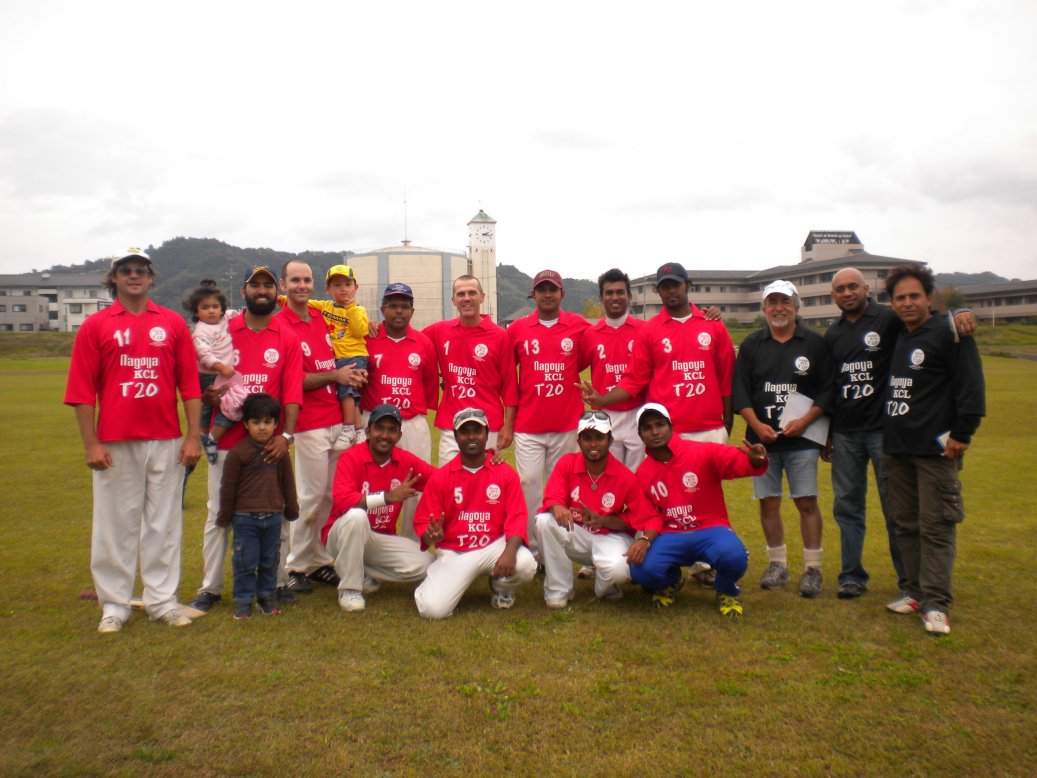 The obligatory team pose #2, this time with match officials: Scorer Robert and Umpires Shafeeq and Afridi.
#1 and #2, Neil and Suresh. Note to sponsor: ShizUOka!