I do not know about their cider but you should have a look for all the photos on England Cricket & Cricketers
(Click on central pic first!)

---
Current Cricket
Friendly Sites & Sister Clubs
---
Martin Firbank's Letter
---
Shaun Williams' Japan Coaching
---
Cricket Contacts/Links in Japan
-----
Cricket Contacts/Links Abroad
---
2000 Season Articles
---
Kanto Cricket League Rules
---
Kanto Cricket League Team Members Listings
---
Kanto Cricket League Schedule
---
2001 Kanto Cricket League Tables
---
2001 KCL
Batting Averages
---
2001 KCL
Bowling Averages
---
2001 KCL
Best Partnerships
---
2001 KCL Miscellaneous Statistics
------
2001 Kyushu League Schedule
2001 Kyushu League Table
-------
2001 Gunma Cup Schedules
2001 Gunma CupTables
*
2001 Kanto Universities Championship Schedule
2001 Kanto Universities Championship Tables
*
2001 Ladies Corporate Championship Schedule
2001 Ladies Corporate Championship Tables
*
2001 Ladies Universities Championship Schedule
2001 Ladies Universities Championship Tables
---
Shizuoka County C.C.
-----
Shizuoka County Cricket Club members
---
Robert Martineau
has left us!
---
For Rugby Lovers

---
More about Rugby
League & Union

---
Other Sports
---
All about
Winter Sports in Japan
---

27/08/2000

Dear Robert,

I am writing to tell you about my summer holiday trip to Bali. If you think the information enclosed is interesting please feel free to post it on the web page.

This August I spent 3 weeks in Bali and was able to play 2 games of cricket for the Bali International Cricket Club.
They play every Sunday and were more than happy to give me a run.

They have a great set-up down there. A grass field ,with a turf wicket, which they can use every Sunday. The wicket being freshly laid down is pretty lively and one of their local rules is a maximum of 5 metres for the bowlers run up.

They also have their own bar/restaurant a few minutes drive from the ground which they can use for a club headquarters and post game drinking.

There are a number of Indonesians playing the game, indeed they are paid to play (about R200 ,a day's wage in Indonesia) so the Indonesians could even be called semi-professional players.

As Bali is so close to Australia most of the ex-pats are Australians although a few other nationalities are represented.

Bali is a great place to visit and as such, cricket teams are more than happy to tour there. While I was there the Bali I.C.C. hosted a team from Darwin. It is also very cheap. Hotel yen 1000 a night. Rental Car yen 1000 a day. Restaurant meal yen 200. Beer yen 100.

I know that many foreign residents in Japan travel to Bali some time during their stay in Japan and if you want to play cricket when you go there I am sure you'd receive a warm welcome from the guys at the Bali I.C.C.

Here are some contact details:

Bali International Cricket Club; Address: Jalan Danau Poso 111 Sanur ; Phone 0361-286490.

Terry Firmstone: rajameat@denpasar.wasantara.net.id Phone 0361-286508 Fax 0361-289508.

Steve Eaton (Club Captain) Phone 0361-978742.

Robert Bennett


---

Hampshire CCC Expats Page
---
Other Cricket Homepages in Japan:
(English)
British Embassy C.C.
Indian Engineers C.C.
Fukuoka C.C.
Lalazar Sports C.C.
Matsuyama C.C.
(also in Japanese)
Nagasaki C.C.
Osaka C.C.
Saga Cricket Club
Yokohama C. & A. C.
------
(Japanese)
Japan Cricket Association
Nippon Cricket Community
Adore C.C.
Aoyama Gakuin C.C.
Chuo University C.C.
Crickies Ladies C.C.
Far East C.C.
MAX C.C.
Senshyuu University C.C.
Keio University C.C.
Milennium C.C.
Team Flying Flapper
Tokyo Bay District C.C.
Tokyo Kooka University C.C.
Wyverns C.C
---
For Cricket lovers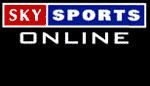 ---
WEATHER FORECAST
(For Cricket players)
---
These are the flags of the countries of all the cricketers who played for the Shizuoka county Cricket Club