I do not know about their cider but you should have a look for all the photos on England Cricket & Cricketers
(Click on central pic first!)

---
Current Cricket
Friendly Sites & Sister Clubs
---
Martin Firbank's Letter
---
Shaun Williams' Japan Coaching
---
Cricket Contacts/Links in Japan
-----
Cricket Contacts/Links Abroad
---
2000 Season Articles
2001 Season Articles
2002 Season Articles
2003 Season Articles
---
Shizuoka County C.C.
-----
Shizuoka County Cricket Club members
---
Robert Martineau
has left us!
---
For Rugby Lovers

---
More about Rugby
League & Union

---
Other Sports
---
All about
Winter Sports in Japan
---
Please find below the list of Hampshire presently on the Internet. We would be extremely grateful for any supplementary information as well as contacts from the clubs themselves.
The clubs more properly introduced answered to our queries!
-----
Leckford Cricket Club
Lecford cricket Club presently plays their first team in the hampshire County Division 2. They do have overseas palyers. They are quite active with junior cricket and have regular tours (Ireland in 2001). Moreover they answered to special queries concerning the Hampshire CCC Expats Homepage (Thanks to David Walmsley!)
http://www.leckfordcc.co.uk/
For more details contact the club at:
mail@leckfordcc.co.uk
-----
Penton Cricket Club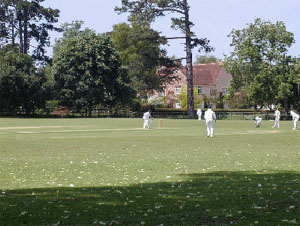 Penton Cricket Club is situated in Hampshire, in the south of England, approximately 70 miles west of London and 25 miles north of Southampton. Its nearest town is Andover 3 miles south.
Penton Cricket Club was reformed in 1970, having previously been wound up after the 1964 season. The clubs history goes back much further than that with score books going back
to the 1930s still in existence.
Visit their homepage at:
http://www.pentoncc.co.uk/
For more details, E-mail to Mr. Mike Wells at:
pentoncc@hitforsix.co.uk
-----
Rowner Cricket Club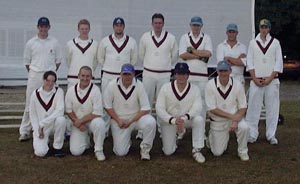 The Rowner Cricket Club plays on Rowner Green in Hampshire, England, and their first XI competed in the Hampshire 2nd Division. They seem to be quite a bunch of characters for usually sedate Southerners! Their page is quite funny and deserves a good look!
http://www.angelfire.com/games2/rownercc
For more information, e-mail to Mr. Rob Bowman at:
robz287@yahoo.com
Actually the Rowner Cricket Club, has two sites. We would like to introduce the second one as it has been devised by 15 years old (as of 2001) Craig Pollard (on the photo, first row, first from the left!). The club fields teams both on Saturdays and Sundays and seems to employ quite a few young players!
Visit his site (do not forget to sign his Guestbook!) at:
http://WWW.ROWNERCC.UNI.CC
For more information e-mail to Mr. Craig Pollard at:
SPITZ@ilovecricket.co.uk
-----
Langley Manor Cricket Club

Langley Manor Cricket Club (LMCC), Hampshire ,England,
was formed in 1897.
LMCC is a small friendly cricket club which has over the years competed successfully in a number of
local leagues and friendly matches.
LMCC is affiliated to the Hampshire Cricket Board (HCB) and though this to the English Cricket Board (ECB). They field 3 senior teams, Under 17, 16, 15, 13 & 11Teams. In 1998 a Ladies Team was formed
Visit their site at:
http://www.langleymanorcc.co.uk/
For more information e-mail to David & jane Wilkinson at:
queries@langleymanorcc.co.uk
-----
Langstone Cricket Club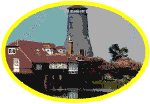 Langstone is situated in the South East corner of Hampshire England, just a few miles from the birthplace of Cricket. They are a Sunday side but they also play a few 20-over midweek games. They do not play in a league.
Visit their homepage at:
http://www.langstonecc.freeserve.co.uk/
For more details, E-mail to Mr. Kevin Stroud at:
kevin@stroud1309.freeserve.co.uk
-----
Our hundred and twenty-ninth friends
hail from Hampshire, England!
Headley Cricket Club

Headley play in the I'Anson league, and are situated on the Hampshire/ Surrey border.
They field two elevens in a season starting end of April.
Visit their very friendly homepage at:
http://www.headleycricketclub.co.uk
For more information e-mail to Mr. Michael Hughes at:
headley.cricketclub@virgin.net
-----
Our one hundred and thirty-fourth friends
hail from hampshire, England!
Mortimer West End Cricket Club
Mortimer West end Cricket Club is located in a small village of the same name in Hampshire, England.
They are a very-well organized club with their own ground, groundsmen, Double nest, car park, children area,
a Pavilion with bar and catering facilities, pool table.
They also seem to have quite a membership
and are very busy with their Colts Section.
They even have a Barmy Army (See picture above!)
Visit their homepage at:
http://www.mwecc.co.uk/index.html
For more details, e-mail to Mr. Ray Roberts at:
rayroberts@winnells.freeserve.co.uk
-----
Andover Cricket Club
Amport Cricket Club
Bournemouth Cricket Club
Cove Cricket Club
Eastleigh Cricket Club
Easton & Martyr Worthy Cricket Club
Eversley Cricket Club
Fareham & Crofton Cricket Club
Hamble Cricket Club
Hambledon Cricket Club
Hursley Park Cricket Club
Liphook & Ripsley Cricket Club
Old Basing Cricket Club
Portsmouth Cricket Club
Rowledge Cricket Club
United Services (Portsmouth) Cricket Club
Southsea Cricket Club
Sparsholt Cricket Club
St.Cross Symondians Cricket Club
Yateley Cricket Club


---

Hampshire CCC Expats Page
---
Other Cricket Homepages in Japan:
(English)
British Embassy C.C.
Indian Engineers C.C.
Fukuoka C.C.
Lalazar Sports C.C.
Matsuyama C.C.
(also in Japanese)
Nagasaki C.C.
Osaka C.C.
Saga Cricket Club
Yokohama C. & A. C.
------
(Japanese)
Japan Cricket Association
Nippon Cricket Community
Adore C.C.
Aoyama Gakuin C.C.
Chuo University C.C.
Crickies Ladies C.C.
Far East C.C.
MAX C.C.
Senshyuu University C.C.
Keio University C.C.
Milennium C.C.
Team Flying Flapper
Tokyo Bay District C.C.
Tokyo Kooka University C.C.
Wyverns C.C
---
For Cricket lovers