I do not know about their cider but you should have a look for all the photos on England Cricket & Cricketers
(Click on central pic first!)

---
Current Cricket
Friendly Sites & Sister Clubs
---
Martin Firbank's Letter
---
Shaun Williams' Japan Coaching
---
Cricket Contacts/Links in Japan
-----
Cricket Contacts/Links Abroad
---
2000 Season Articles
2001 Season Articles
2002 Season Articles
2003 Season Articles
2004 Season Articles
---
2004 MATCH RESULTS
-----
Kanto Cricket League Rules
---
Kanto Cricket League Team Members Listings
---
Kanto cricket League Representatives
-----
Kanto Cricket League Grounds
-----
Kanto Cricket League Schedule
---
2004 Kanto Cricket League Tables
---
2004 KCL
Batting Averages
---
2004 KCL
Bowling Averages
---
KCL Best Partnerships
---
KCL Miscellaneous Statistics
------
2004 Kyushu League Schedule
2004 Kyushu League Table
-------
2004 JCA Schedules
2004 JCA CupTables
*
2004 Kanto Universities Championship Schedule
2004 Kanto Universities Championship Tables
*
2004 Ladies Corporate Championship Schedule
2004 Ladies Corporate Championship Tables
*
2004 Ladies Universities Championship Schedule
2004 Ladies Universities Championship Tables
---
Shizuoka County C.C.
-----
Shizuoka County Cricket Club members
-----
---
Robert Martineau
has left us!
---
For Rugby Lovers

---
More about Rugby
League & Union

---
Other Sports
---
All about
Winter Sports in Japan
---

26/09/2004
Kanto Cricket league:
Division 1 Semi-finals:
Yokohama C. & A.C. squeeze past Friends XI C.C.
Yokohama C. & A.C.: 204 (35 overs) (Kamran Ali, 64; S. Parsons, 49; Dinesh Singh, 41)
Friends XI C.C.: 195 (34 overs) (Asad Ali, 51; Umar Farooq, 38;Alok Rakyan, 3/23; Kamran Ali, 3/29)
Yokohama C. & A.C. won by 9 runs
Umpire: A. McCloy & K. Orita
See Scoresheet here>>
Anton McCloy writes:
A drizzly but mild day at YCAC saw a hard fought match won by a determined YCAC team without the services of veteran Mark Ferris.
Friends won the toss and elected to field first. With weather, light and pitch preparations likely to affect the starting time and conditions, the captains agreed on a 35 over format.
Early success for Friends removed the YCAC openers but that only bought in a determined pair of Steve ???? and Dinesh. With contrasting styles they battled well and YCAC clocked up 100 in the 23rd over. YCAC pushed it along from there and a short but sharp 60 odd by Kamran ensured YCAC had a fighting chance in the field with 204 to defend.
Highlight of the innings was a magnificent catch by Umar to dismiss Steve ???? for 49. The lowlight was Umarís teammatesí problems catching the greasy ball.
Friends started off well enough with Asad Ali in battling mode and they looked comfortable at one stage on 140 or so for 2 or 3 before some soft dismissals and good catches saw the middle fall-out of their innings and the attempted rear-guard action by captain Aamir came to little as a run-out and a boundary catch finished Friendís innings in the 39th?? over ten runs or so short of the target.
YCACís determination on the day was typified by Dineshís commitment to the ball when he unthinkingly, and maybe foolishly, put himself between the hard-running Umar and the stumps. Needless to say Umar made it safely without going around Dinesh. Dinesh left the game for an over or two but came back to finish the game.
A special thanks to Orita san for his help in officiating the match, as well as to the YCAC staff for their great work getting the ground set up for the game in such good time.

Torrential rains postpone Semi-final between Tokyo Giants C.C. and Tokyo Indian Engineers C.C.
Constant rains on th 25th left a quagmire on the Saitama Ground making all play impossible. The semi-final is posponed to October 3rd either in Saitama or Fuji 2.

Division 2:
Tokyo Wombats C.C. pulverize hapless Ichihara C.C.:
Tokyo Wombats C.C.: 307/6 (40 overs) (S. Burke, 104; R. Conway, 70, J. Shearer, 57)
Ichihara C.C.: 36 (9.2 overs) (I. Gason, 5/20; N. Koolhof, 4/16)
Tokyo Wombats C.C. won by 271 runs
Umpire: R-G. Martineau
See Scoresheet here>>
Robert-Gilles Martineau writes:
Under laden skies, both teams had come on time and things could not have gone more smoothly (for a welcome change!).
The grass on the Fuji 2 Ground was a lot longer than on its neighbouring ground, making for a slow outfield.
Tokyo Wombats' Captain Courtney "Chuck" Jones won the toss and had no hesitation in choosing to bat first, although fielding first would have seemed the better option in view of the threatening skies.
Wombats started well enough until C. Jones bottomed edged a rising legspin from N. Creece smartly caught by wicket keeper C. Thurgate (Chuck sportingly walked before the umpire was considering raising his finger). The celebrations soon turned sour when S. Burke crashed five consecutive deliveries from the same bowler to the boundary though. What followed was a conscientious demolition act by S. Burke and J. Shearer who amassed 140 runs for the second wicket before J. Shearer (57) fell at 175 slashing away from his off stump at C. Thurgate's medium pace who had given the gloves to N. Creece who took a clean two-hands catch. 127 runs had been scored by drinks time and it had taken them only 5 more overs to reach those figures.
S. Burke continued crashing boundary after boundary off Ichihara's sometimes pathetic bowling before C. Thurgate's best delivery of the day cut back into his stumps. He had scored Tokyo Wombats' first century in the KCL by then with a chanceless 104. Score: 252/3. His partner R. Conway (70) got loose and relentlessly hit everything in sight until he skied a delivery from hapless Lailth Prelis who had been dropped 3 times to D. Lollback. Lalith Prelis got a consolation second wicket and B. Walters got his, but D. Lollback was definitely the only Ichihara's bowler treated with respect. his figures of 8 overs, 3 maidens and only 17 runs conceded did not truly reflect his proficiency. On the other hand Captain Hasib Rehman had few bowling options left in a depleted side and had to bowl himself all the way through with predictable results in spite of his courage.
Final score: 307/6.
30 minutes were then spent nervously looking at the sky.
Ichihara's innings started under a thin drizzle facing a pumped up Wombats' team who knew they had to play their best cricket season of the year if they were to avoid another rain-caused postponment.
They certainly did not disappoint.
Ian "Curly/Frisette" Gason immediately struck inducing an edge from D. Lollback to the wicket keeper with his third ball (David Lollback also sportingly walked to the eternal thanks of the umpire who was having problems with the darkening skies). It then became a carnage.
After the game had been stopped for more than 30 minutes (after 4.2 overs) because of the heavier rain, Ichihara soon found themselves 5 wickets down after 5 overs. Brilliant catches by S. Burke and I. Gason and aggressive bowling from "Curky/Frisette" and A. "Cool Head" Koolhof supported by yowling fielders had bulldozed Ichihara into oblivion.
At 9.2 overs all was finished and the Wombats were jumping all over the place and opening the beer cans.
For Ichihara it must be noted that their Canadian member Jason Waugh (no relation, as you have to pronouce "waff") was the first Maple Man to score in a KCL play-0ff with a well struck 3-run single shot!
The Umpire somehow managed to check the scoresheets under the renewed rain before he himself sipped a well-earned beer.
Great game. Superb spirit.
Division 1 ought to worry with the coming of a new club which will concede nothing to any opponents!

Lalazar Sports C.C. overwhelms courageous MAX C.C.:
Lalazar Sports C.C.: 258/9 (40 overs) (Amjad Mirza, 74; jamil Malik, 56, Ahmed Gulzar, 35)
MAX C.C. 46 (20.1 overs) (Aqeel Ur Rehman, 5/12; Arshad Bhutta, 3/13)
Lalazar Sports C.C. won by 212 runs
Umpire: D. Envall
Scorers: Maki Nishina & Kaori Kato
See Scoresheet here>>
David Envall writes:
Lalazar Sports booked their place in the KCL Division 2 Grand Final with a convincing win over Max on Sunday 26 September.
Max won the toss and sent Lalazar in on a cloudy morning at the Fuji 1 ground. This looked like the right decision early on, as Max began by picking up regular wickets. But Max were unable to make the most of their opportunities, dropping several difficult catches as the Lalazar batsmen started scoring more freely.
For Lalazar, Jamil Malik led the way in the early overs with a fine 56, while Amjad Mirza hit a quick 74 which included a number of huge sixes. Lalazar batted out their full 40 overs, finishing with 9 for 258.
Despite conceding so many runs, Max bowled courageously. The bowlers maintained a good line and length even in the face of some big hitting.
Yuzo Fukuyama in particular bowled two excellent spells. But Max were let down by some poor catching and the failure to adapt their tactics to Lalazar's aggressive batting.
Max's batting, in contrast, proved brittle against the tight Lalazar bowling. Max lost two quick wickets in the early overs of their innings, before rain interrupted play for about 30 minutes. Upon resuming their innings, they continued to lose wickets regularly and were all out for 46 after only 20.1 overs. Although the Max openers played some nice drives,
they failed to consolidate and build bigger scores. After a middle-order collapse, it was left to the tail-enders to salvage some pride.
Lalazar captain, Aqeel Ur Rehman, was the pick of the bowlers. Combining finger and wrist spin, as well as deceptive flight, Aqeel had the Max batsmen constantly in two minds, not sure whether to play forward or back.
Aqeel finished with the grand figures of 5 for 12 and was able supported by fellow spinner Arshad Bhutta, who took 3 for 13.
Lalazar's win sets up what should be an excellent Division 2 Grand Final against Tokyo Wombats (who won their Semi Final against Ichihara at Fuji 2). The two teams abandoned their regular season game, so there is no form guide for picking a favorite. Whatever happens in the Grand Final, however, Lalazar deserve their place in Division 1 after enjoying an extremely successful 2004 season.



---

Hampshire CCC Expats Page
---
Other Cricket Homepages in Japan:
(English)
Japan Cricket Association
Bangladesh Tigers C.C.
British Embassy C.C.
Indian Engineers C.C.
HIBA (Sapporo) C.C.
Ichihra C.C.
K. C. A.
Lalazar Sports C.C.
Matsuyama C.C.
(also in Japanese)
Nagasaki C.C.
Osaka C.C.
Saga Cricket Club
Tokyo Bay Districts C.C.
Yokohama C. & A. C.
Wombats C.C.
------
Sakhalin C.C. (Russia/E-mail only)
------
(Japanese)
Japan Cricket Association
Nippon Cricket Community
Adore C.C.
Aoyama Gakuin C.C.
Chuo University C.C.
Crickies Ladies C.C.
Far East C.C.
MAX C.C.
Senshyuu University C.C.
Keio University C.C.
Milennium C.C.
Team Flying Flapper
Tokyo Bay District C.C.
Tokyo Kooka University C.C.
Wyverns C.C.
---
For Cricket lovers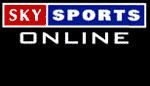 ---
WEATHER FORECAST
(For Cricket players)
---
These are the flags of the countries of all the cricketers who played for the Shizuoka County Cricket Club